NEW Pramāsana™ Scalp Care at The Retreat Lifestyle Salon & Spa in The Borough, Farnham
Beauty begins within. That's true for your hair as well – which starts in your scalp! Similarly to how we care for the skin on our face, what we should be doing is exfoliating, cleansing and balancing the skin on our scalp.
We are LOVING the new Pramasana products from Aveda that have us practising a brand new hair care routine. The trio of Pramasana products from Aveda have been created to use on shampoo days.
INTRODUCTORY OFFER: Book your first in-salon Pramasana Scalp treatment for £20!
Please quote "Pramasana20" at point of booking.
Offer valid until 30th September 2017.
Please book a blow-dry from £25 if you would like your hair styled afterwards.
Otherwise an assistant will finish off your treatment with a casual blow-dry.
The 3 Step Process – Your New Haircare Routine
Begin with the exfoliation step using the Exfoliating Scalp Brush. You should use the brush on dry hair (before you get in the shower) applied directly onto your scalp in gentle circular motions. The gentle massage with the flexible, looped bristle brush stimulates scalp cells, loosens build-up and increases microcirculation. This sort of massage is also a great way to boost blood supply and oxygen to the scalp, both essential elements for hair growth.
The Pramasana range also includes a Purifying Scalp Cleanser and Protective Scalp Concentrate, both highly efficacious, with a botanical base that is 96 percent naturally derived and inspired by Ayurveda, staying true to the brand's roots.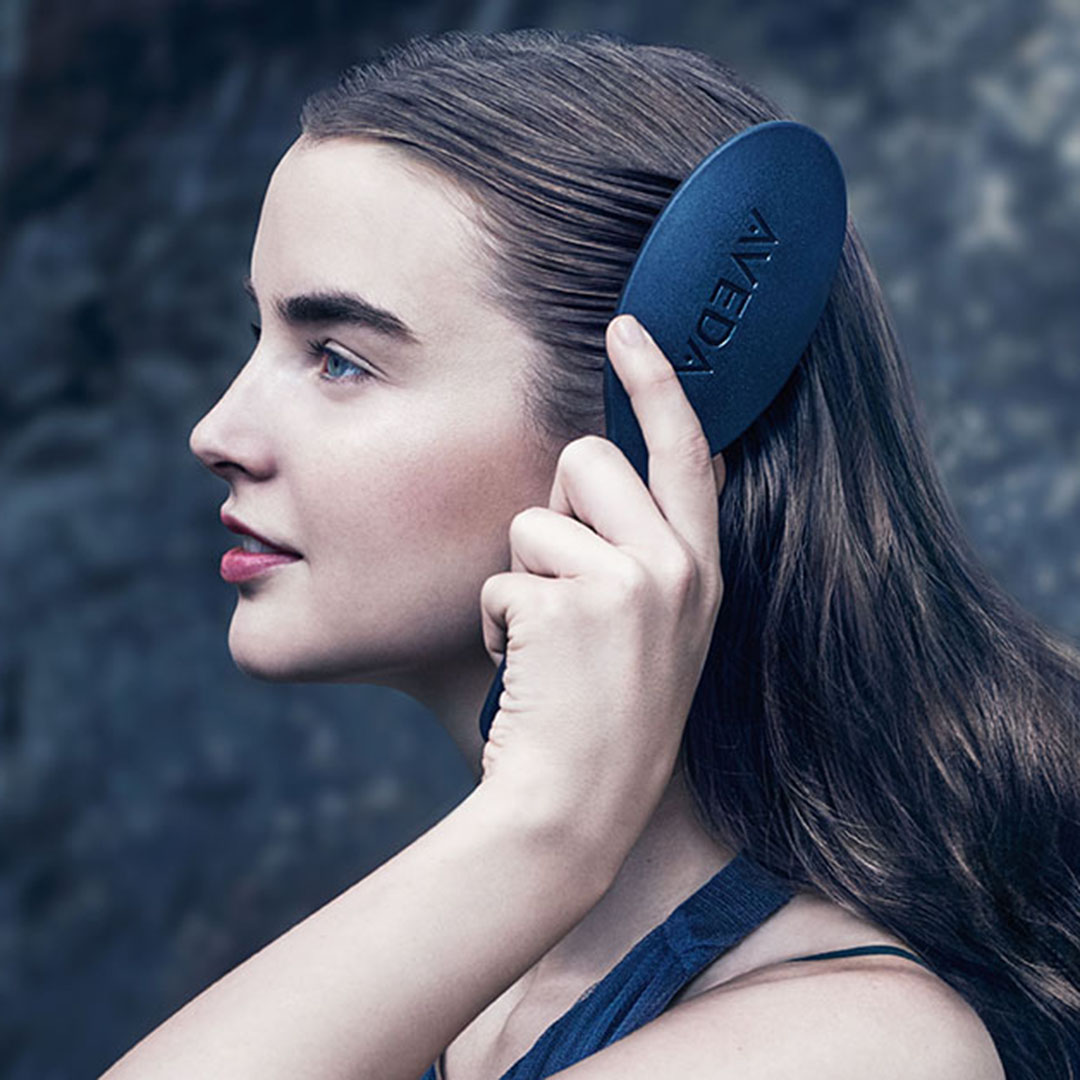 After exfoliation, you apply the Purifying Scalp Cleanser on damp hair in the shower and massage it in with your fingers (just like you would cleanse your face). Next, you shampoo your hair, and then rinse out both products. Once you've conditioned your hair and jumped out of the shower, you then apply the Protective Scalp Concentrate to your clean scalp, leaving it in (this is the most potent product of all and will ensure your scalp remains balanced and protected).
The best part is less shower time, since you'll no longer need to shampoo your hair twice to cut through product and pollution build-up – the Purifying Scalp Cleanser does this for you, cleansing and exfoliating and balancing sebum levels.
The products are infused with a signature Aveda blend that features a nutrient- and vitamin-rich seaweed extract (to control and balance your scalp's sebum levels); a lactobacillus ferment (to support the scalp's protective barrier) and tamanu oil (to protect your scalp against pollution and environmental aggressors).
The Pramasana collection also includes a luxury in-salon only Nourishing Scalp Masque. Rich, creamy and conditioning, the 98 percent naturally derived professional treatment acts to purify and nourish when massaged in to your head.
Pramasana In Salon Service
Discover: Your Stylist at The Retreat Salon & Spa uses scalp camera to look at your scalp's health
Exfoliate: Pramasana Exfoliating Scalp Brush
Cleanse: Pramasana Scalp Cleanser
Soothe: Nourishing Scalp Masque *in salon only
Balance & Protect: Protective Scalp Concentrate
How To Use Pramasana At Home
Exfoliate: Pramasana Exfoliating Scalp Brush
Cleanse: Pramasana Scalp Cleanser
Balance & Protect: Protective Scalp Concentrate